Is Lap-Band® the Bariatric Surgery for Me?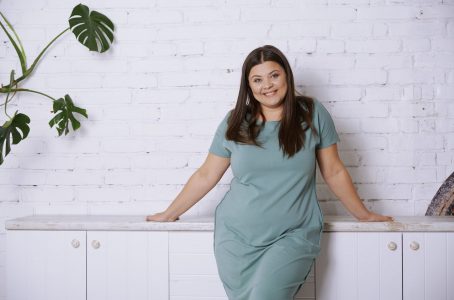 Is it time to take a step forward in your weight-loss journey? If traditional weight-loss methods—like healthy eating plans and exercise regimens—have not helped you lose weight, it may be time to look into bariatric options, such as the Lap-Band® Program. If you're wondering if the program is right for you, learn more about who the program is designed for and the qualifications needed to receive the procedure.
Is it Right for Me?
The Lap-Band Program is a weight-loss tool, not a cure. After the procedure, your Lap-Band Specialist and support team will provide tips to help you adapt to your new lifestyle and to help you find success. The Lap-Band Procedure is performed laparoscopically and with minimal scarring. A silicone band is placed at the top of the stomach, resulting in constant, yet gentle pressure. This allows patients to eat less yet feel fuller both faster and longer. Patients are able to lose weight gradually and maintain their weight-loss long-term. The band can be adjusted as needed—saline solution is added or removed—if weight-loss slows or a patient becomes pregnant and needs to adjust their food intake.
Lap-Band Qualifications
Individuals that wish to proceed with the Lap-Band Program are required to meet certain criteria. This includes:
A BMI of at least 35 kg/m² OR a BMI of least 30 kg/m² with one or more comorbid conditions
14 years of age or older
A history of failed weight-loss attempts
Individuals that decide to pursue the Lap-Band program must also commit to making the major life changes required to find success with the program.
There is also a list of health conditions that may make you ineligible to proceed with the Lap-Band Program because they make causes risks or complications. For instance, if your weight gain is caused by a serious health condition, you will not qualify for the procedure. Conditions like cirrhosis, Crohn's disease, portal hypertension, chronic pancreatitis, alcoholism, and drug addiction may also make you ineligible to have the procedure.
What are My Other Options?
Gastric banding is a popular option for many people, but there are other bariatric procedures available, including gastric bypass and sleeve gastrectomy. With these procedures, the anatomy is altered. The stomach is cut, the intestines rerouted, or the stomach stapled. The Lap-Band Program is an attractive option because it is reversible and non-anatomy altering, whereas the other procedures are not.
If it's time to take the next step and learn more about the Lap-Band Procedure, speak with a specialist now.